During the GDG DevFest Dakar 2022, I made a presentation on Docker or K8s infrastructure management in a very simple way using Portainer. It was a very fun moment of sharing and discussion with the Senegalese Tech community and with great experts just as refined.
Read more
01.
I was invited as a speaker at the Agile Tour 22 which takes place in Dakar at the Radisson Blu to talk about DevOps. Organized in many cities around the world, the Agile Tour is an annual event where we talk about Agility. The biggest Agile Tour in the world in 2019 with more than..
Read more
02.
Boostez votre Carrière & votre Business avec le DIGITAL 🚀 The digital represents modern business and is already present in Africa. I have been invited to GO MY CODE to discuss this topic. Get The Slide : 🌐: https://www.canva.com/design/DAEqStj3NUs/ThzRYiPOvJi0ME1TwOMl7Q/view SneakPeak 👀 DIGITALK – GOMYCODE X MOHAMED GUEYE par Mohamed GUEYE
Read more
03.
WordPress 👀 As a Developer One of our most common misconception about WordPress is that it is just a blogging platform. It is not. While WordPress started as a blogging tool, it has evolved throughout the years into a powerful website builder and a robust content management system (CMS). The best part about WordPress is that..
Read more
04.
🔰🌟😁 HELLO WORLD 😁🌟🔰 💠🌐 ALORS VOUS ETES FAN D'ANGULAR | LISEZ-CA🌐💠 ➖➖➖➖➖➖➖➖➖➖➖➖ ⚠ Si vous avez déjà bossé sur un projet une architecture distribuée où d'une part vous avez Angular en Front et Spring Boot en back ❗❗ 🔰 Alors vous savez probablement que la meilleure manière de gérer l'authentification est l'utilisation de JWT..
Read more
06.
🚀🔥❤ SOMETHING GREAT IS COMING ❤🔥🚀 🌹 C'est un honneur, encore une fois de plus, d'être en étroite partenariat avec l'Institut français et de nous faire accompagner au lancement notre projet : FUTURIZE WORLD. ❤ 🚀 Hier nous avons rencontré Mme Christine MORO, Ambassadeur, Déléguée à l'Action extérieure des Collectivités territoriales ainsi que Mme Barbara Petri-Uy et des membres..
Read more
07.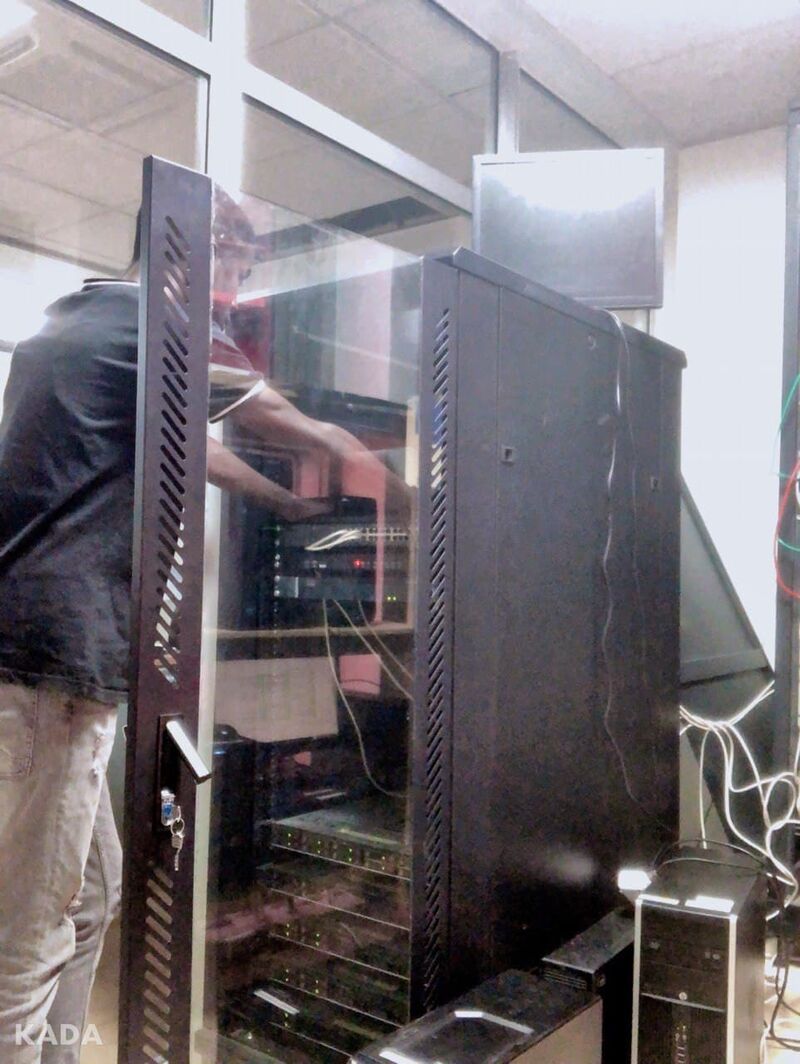 😁 Depuis le début de l'année mon objectif est d'exploser mes limites. A la base je suis Développeur FullStack, mais depuis quelques mois, à cause du milieu de l'entreprise dans lequel j'évolue, le développement ne représente plus que 60% de mon temps contre 40% Consacré qu'au RESEAU. 😪 😅 Je me suis retrouvé donc catapulter..
Read more
08.