About Me
WELCOME TO MY WORLD !
Take a seat in this ship and let yourself be guided!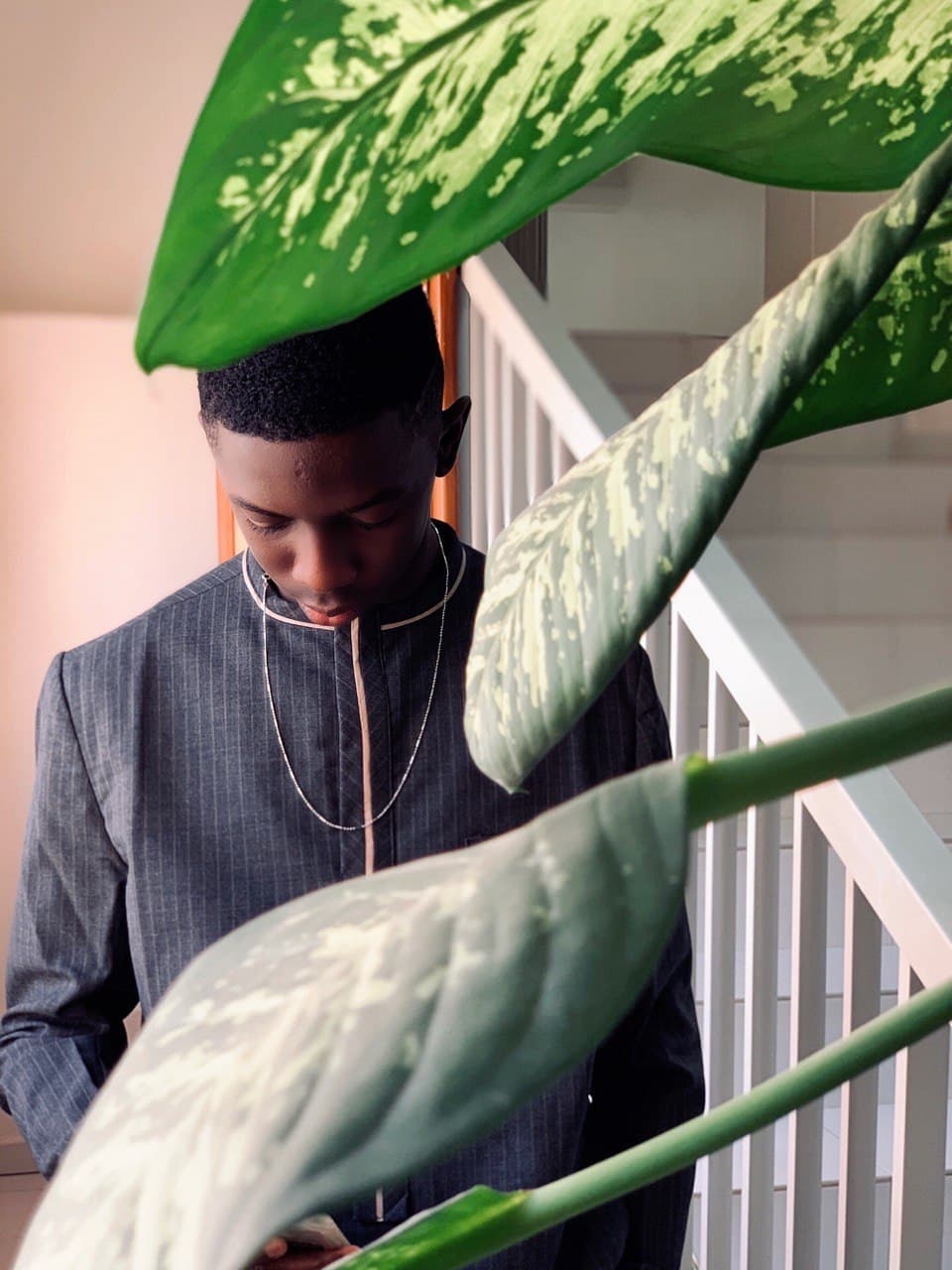 Always Keep Going Forward !
A Creative Dreamer
who has always loved going

out of the box

to

innovate

.

More known under the pseudonym of Orbit Turner, I am a Geek, since my childhood, passionate on Tech, Science and Cars.

This passion did that I could early be autonomous and curious and constantly learning more by following online courses in parallel with my training in software engineering and computer management at the « Institut Supérieur de l'Informatique » ( ISI).

In this momentum, I was able to integrate the intensive training at Simplon.co for Web & Mobile Developer which is based on active pedagogy advocating skills, teamwork, project practice and soft skills.

So I started in entrepreneurship to realize my dreams with Futurize.

Writer in my free time, I wrote a lot of texts in the form of « quotes » published on the Instagram account of Orbit Law Tech (@orbitlawtech).
#LearningNewSkillsEveryday !.
My Portfolio
01.
Services
My services are perfect for companies who need to scale up their development capabilities while keeping quality, improving productivity, and optimizing costs.
02.
Working Process
What does it look like working with me or futurize?
Discuss the project

The customer at the center of the project !

I work in all agility with a total involvement of the customer on the basis of very recurring discussion.

What you want is what you will have!

01.
Develop & elaborate

An achievement at the height of your expectations !

I make sure I develop your solution to meet all recent standards in addition to being perfectly favorable to evolution.

#Scalability & #Rigidity

02.
Final approvement

Say Yes to Continuous deliveries !

At each functionality developed and tested, you have the last word before delivery.

03.
My Skills
"The future belongs to those who learn more skills and combine them in creative ways." − Robert Green
MIXED SKILLS
DevOps : Docker, Kubernetes, Ansible, Nginx, Portainer, Rancher, AWS EC2, GVM
75%
VIRTUALIZATION & SYSTEM ARCHITECT : [XCP NG, OSSEC, ZABBIX, PfSense, CIS Controls]
90%
TYPESCRIPT / JS : [NodeJS]
90%
80%
CASUAL LANGUAGES : [Python (DJANGO) / C# (.NET, WinForm)]
65%
CLOUD : [Firebase, Google Cloud Platform, Digital Ocean]
55%
DATABASE / CACHE : [SQL Server, MySQL, ORMs, PostGreSQL - Redis & InMemCache]
85%
Design : [Adobe Suite, Figma, Filmora ...]
80%
DIY : [Computer Network (VPN, ROUTING, PROXY, DNS, AD), Hardware, Automation...]
80%
03.
MY VIDEO PRESENTATION
Take the time to discover me in video.
Cinematography is one of my secondary passions.
Self-taught in this environment I had several achievements of which I am very proud.
My Youtube Channel
Resume Highlights
Would like to learn about my journey as a designer?
Check me out on LinkedIn !
BECAUSE RESUMES ARE OLD FASHIONED NOW !
Responsable Service Informatique (RSI) / IT Department Manager « Quality Center »
Dec. 2022-Now
Responsable Service Informatique (RSI) / IT Department Manager
🔰 My role as ROI is to drive the alignment of the business information system with strategic directions and business organizations. I propose information system evolution scenarios in line with the defined objectives and processes. 🔰Project management and quality control: Estimates the unit and overall consistency of the project portfolio in relation to the existing or target information system. Reinforces deviations in terms of deadlines, costs or quality. Capitalizes on all knowledge of the business information system. Guarantees the quality of project management. He/she manages the mapping of the skills required for the evolution of the IS. 🔰 Management of the IT Team In addition to solid technical skills, the ISR is a one-man band who is above all a manager with coordination and relational qualities, both for dialoguing with the administration and customers and for leading a team. 💨Objective: My recurring tasks are as follows: -> Oversee all technology operations and evaluate them against set goals. -> Design and establish IT policies and systems to support the implementation of the strategies defined by the top management. -> Analyze the business requirements of all departments to determine their technology needs. -> Ensure the efficiency of the IT Support and the proactivity of the department.
SysAdmin & Lead DevOps « Quality Center »
2022-Now
Administrateur Système & Lead DevOps
🔰 My role as a System Administrator is to Design, Install and Ensure the proper functioning of the company's IT and Network Infrastructure.
🔰 The System Administrator defines, according to the size of the structure that employs him, the needs in computer stations, network cabling, data transfer power and connection points. He ensures the possibility of transmitting information internally, as well as on remote devices for nomadic employees.
🚀 Also, I am brought to propose evolution solutions on the company network. I work on optimization tracks and think about innovative alternatives that always bring more performance. 🚀
Founder of « FUTURIZE »
Actually
CEO of a DreamMaker Startup #KeepGoingForward
💨 FUTURIZE is a young Senegalese startup specializing in Smart City and digitization of companies.
💨 The goal of FUTURIZE is to change the vision of technology in Senegal and Africa by digitizing and optimizing several areas / sectors with more ease and at a lower cost. The startup is known for its revolutionary and quality products certified by large institutions such as the French Embassy & the French Institute.
With FUTURIZE, live an engaging futuristic experience that gives results!
FullStack Developer « Quality Center »
2021-2022
Lead Designer & Developer of Information Systems
💨 My role at Quality Center is to design, realize and maintain innovative solutions, particularly in ever-changing fields such as mobile telephony, nomadic computing. I put my expertise (applications, systems, networks, telecoms) at the service of the development, deployment and securing computer solutions and applications, on behalf of my company or a client company. 💨 Objective: My recurring tasks are as follows:
Scanning and design of secure computer applications.
Development and deployment in an infrastructure systems networks, high availability.
Customer / user training and support.
Bring to the table innovative solutions.
FullStack Developer « Samane Corporation »
2021-2021
Web & Mobile Developer
💨 My role as a web and mobile developer is to design and develop web and / or mobile applications by conducting the technical study Development and deployment from customer needs. 💨 Objective: My tasks are as follows:
Manage and Plan a project
Analyze and design the architecture of solutions
Design models and visual elements
Choose a language and write a code
Design tests and implement an application
Write procedures and manuals
Internship « Ecobank HQ Sénégal »
2019-2020
Developer & IT Helpdesk Trainee
I learned a lot thanks to the banking environment that stays up today one of the most beautiful pro adventure I had.
💨 Objective: My recurring tasks were as follows:
Reporting and statistics management (daily, weekly and monthly).
IT assistance for different subsidiaries.
Management of requests and incidents of different subsidiaries (ticket training).
Design and development of internal tools (C, PHP "IT Agent Helper, Task Manager ', ...).
Monetic assistance and reporting of monetic incident (GAP, TPE, ...).
04.